Patient Reported Outcomes and Experience Measures in Primary Care
The CCIV has been working on the topic of Patient Reported Outcomes and Experience Measures (PROMs/PREMs) since 2018.  This year (2022) marks the start of a project on this topic, in cooperation with the Wirtschaftsuniversität Wien: healtheconomics - WU (Vienna University of Economics and Business), and other cooperation partners.   The goal of the first phase of this project is to develop an evidence based, implementable, validated, and quantitative PROMs/PREMs survey instrument.  
Patient centered care is one of the main goals of the healthcare system.  Patients can now be connected directly to the healthcare system and have an impact on decision making through health data by communicating their needs, experiences, outcomes.  This builds better connections with different stakeholders throughout the healthcare system, and builds trust and understanding in the system.  Austria is especially well positioned to move forward into the digital future, because secure data systems and apps are already available to all of the insured population.  The data to be collected is that which the population would like to share to shape the system and their care to their own needs.  The terminology used is Patient Reported Outcomes and Experience Measures (PROMs and PREMs).  These are surveys that an individual fills out at point of care and then again at a follow up time.  The question asks about symptoms, expectations, communication, health literacy, ability to take medications, and other topics.  This information is then linked to existing data and combined with all other individuals' answers, and anonymized so that the individual identity is protected throughout the process.  Each individual maintains the right to share their own individual data with their doctor.    Usually, PROMs and PREMs are used for only specific populations.  However, to improve the healthcare system, it would be important to include all people- not just a small group or people with a specific disease.  
This research project is called PRöMs because it not only represents Patient Reported Outcomes and Experience Measures but also--- Patient Reported österreichischen Measures.  The project will focus on developing a questionnaire, pilot testing the questionnaire, and validating and evaluating the experience of the pilot to make suggestions for possible implementation in routine care.  The focus is to collecting this in primary care, a sector in which it is very important to build a health community and trust. Similar initiatives already exist in some European Countries, including through an initiative called Patient-Reported Indicators Surveys (PaRIS)  by the Organisation for Economic Cooperation and Development (OECD).
Projekt:
This project could lead to improvements in the following ways:  
Individual Level:
Broaden communication with the doctor
Enable an individual to communicate with the healthcare system
Inform the individual of health services that are relevant to them
Improve health literacy
Health Provider Level:
Understanding needs of patients
Understanding the outcomes post-care
Getting aggregated information about patients
Ability to provide better and more individualized care without extra effort
Societal Level:
Improve quality of the healthcare system
Improve efficiency of the healthcare system
Amplify the individual voice
Involve the individual and the patient in high level decision making
The initial phase of the project is 3 years.The goal is to develop, pilot test, and validate a questionnaire, with the help of stakeholders, patients, and healthcare providers in the primary care.
Would be happy to have your support and involvement- in any way you would like to participate or give your thoughts.  Please e-mail the project team.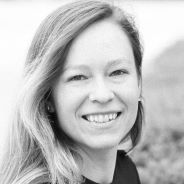 PROJEKTMANAGEMENT

Noemi Kiss, MSc

EMail
050766 113753

---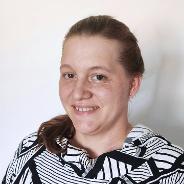 PROJEKTMANAGEMENT
Mag.a Sophie Oberhauser, Bakk.
on leave

2nd Task Force Meeting 12.09.2022

1st Task Force Meeting 24.06.2022 (Minutes (829.4 KB) )